09
Feb,
2016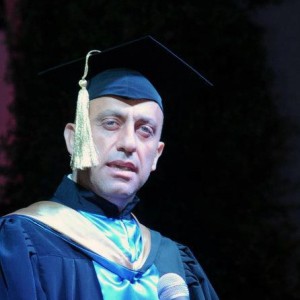 Principal's Message
by

Jimmy Choufani
Welcome to the Adventist School Bouchrieh website. As you read through the pages of this site, you will learn about our wonderful students, our School, and get a feel for the vibrancy and strength of our wider ASB community. This website serves to assist you to become acquainted with our school and the many activities which take place.
Our dedicated and conscientious staff has student learning and welfare as their main goal. A mixture of experienced and early career teachers provide purposeful and engaging learning activities which cater for all students. We focus on teaching students the expected behaviors, rather than reacting negatively after a behavior is displayed.
Our School Learning Support Team (LST) provides aid for students experiencing learning difficulties or requiring additional assistance. The LST also coordinates activities to further foster and develop gifted students across the school. At ASB we have constructed an environment which reflects the technological world of today. Our school has a connected classroom for video conferencing, a computer lab, a research center based in the library, and interactive whiteboards in the classrooms.
As a Christian institution, our vision of education extends far beyond the classroom. We encourage our students to involve themselves in the broad co-curricular program. Learning here takes place in many shapes and forms. Students have the opportunity to participate fully on the sporting field, on the stage, in leadership activities, character education, and spiritual activities.
We will continue to work as a team of students, teachers, parents, and community as we encourage our students to believe in themselves, achieve knowledge, and gain social skills in order to become successful at whatever they attempt as they move through their academic years.
Our commitment at ASB is to provide a safe, positive, rigorous learning environment that will empower students to become creative problem solvers, critical thinkers, spiritually developed, and inspired learners prepared for university, careers, and life at large.